Project Profile
Project Location
Virginia Beach, VA
Project Operator
First Earth (Mosaic Carbon)
Project Type
Preservation
Project Credits
3,139
Credit Availability
Available
Project Contact
Tee Clarkson, Principal tee@firstearth.eco
The Wilson Family Forest is 24 acres of 80-year-old mixed pine and hardwood forest surrounded by residential development in Virginia Beach, VA. In partnership with the Wilson Family, Mosaic Carbon will preserve the Wilson Family Forest to protect it from development. By conserving this forest, the project will provide health, environmental, and recreational benefits to residents such as improved air quality, increased shade and energy savings, and reduced stormwater runoff.
The aim of this project is to preserve remaining forest in a rapidly developing area. The City of Virginia Beach has a strong military presence and the associated demands for housing and commercial development have accelerated deforestation exacerbating the ecological risks of climate change in Virginia's coastal plain. Forest preservation in the low-lying Tidewater region of Virginia is particularly important due to flood risk accompanying sea level rise and a high water table.
This project is part of a wider effort by Mosaic Carbon LLC to develop a region-wide forest preservation program, in concert with local and national nonprofits, to identify and protect the remaining forests in the cities of Chesapeake, Suffolk, and Virginia Beach.
Co-Benefits
Forest preservation projects not only reduce carbon dioxide from the atmosphere, but provide ecosystem services or co-benefits that can be quantified. The co-benefits from this project represent a savings (avoided costs) of $20,194 per year, and $807,749 over 40 years.
Rain interception (stormwater management) – 5,945 m3/year, $15,549 per year
Air quality – 0.687 tons/year, $1,539 per year
Energy – cooling (electricity) – 38,654 kWh/year, $2,934 per year
Energy – heating (natural gas) – 16,528 kBtu/year, $172 per year
Social Impacts
The 17 United Nations Sustainable Development Goals (SDGs) are an urgent call for action and global partnership among all countries, representing key benchmarks for creating a better world and environment for everyone. Well-designed and managed urban forests make significant contributions to the environmental sustainability, economic viability and livability of cities.
The main SDGs for this project are described below, with more detailed information in the Project Design Document.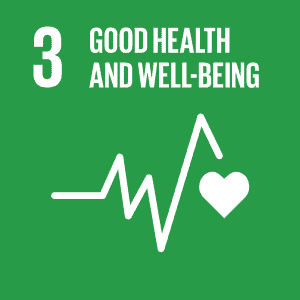 The Wilson Family Forest project will protect trees to remove air pollutants, create shade, reduce extreme heat and reduce stormwater runoff into West Neck Creek. It will help screen pollutants from the nearby four-lane Holland Road.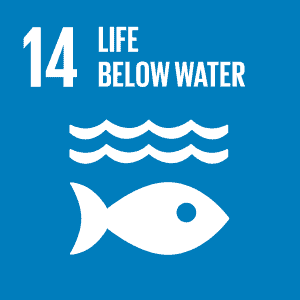 The Wilson Family Forest is located in an area rife with suburban sprawl and high traffic volume. Due to its proximity to West Neck creek, preservation of the Wilson Family forest will help preserve water quality of the creek, benefiting fish, resident wildlife, and migratory waterfowl such as wood ducks.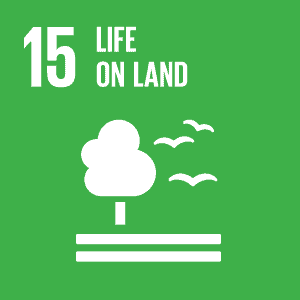 The forest is already home to thriving mammal and bird populations. Its preservation will in turn sustain them. Amidst a larger area of rapid development and habitat destruction, portions of West Neck Creek have been preserved in a natural state in nearby areas. This project will help create habitat corridors and connect wildlife populations.
Total Credits Issued: 3,139
2023: 3,139 credits issued
Total Credits Sold: 0
Total Credits Retired: 0
Total Credits Cancelled: 0
Total Credits Available for Purchase: 3,139
Registration Documents
Verification Documents
Explore More Carbon Projects