Project Profile
Project Location
Alden, IL
Project Operator
The Land Conservancy of McHenry County
Project Type
Preservation
Project Credits
7,709
Credit Availability
Available
Project Contact
Lisa Haderlein, Executive Director lhaderlein@conservemc.org
As part of the Chicago Carbon Region Program, The Land Conservancy of McHenry County (TLC) is preserving 45 acres of mature forest in the Crowley Oaks Conservation Area within the township of Alden, IL. With many of the forest's bur oak, white oak, and red oak trees pre-dating European settlement of the region, the forest is a valuable resource that provides habitat and human health benefits for wildlife, residents, and visitors.
Crowley Oaks is located at the headwaters of Piscasaw Creek, one of the few cold-water creeks remaining in Northeastern Illinois. Protecting this forest will regulate water temperatures of the Piscasaw creek, home to various fish species indicative of high water quality. It will also provide a habitat anchor for several bird species under threat due to woodland habitat loss and fragmentation such as Ovenbird and Scarlet tanager. Other benefits will include improved air quality and enhanced stormwater management, which will benefit the community of surrounding farmland and residential development.
This project is part of the Chicago Region Carbon Program (CRCP) and complements other tree planting and preservation projects in the seven-metro counties included in the Chicago Region Trees Initiative. Projects in the 2022 CRCP cohort include:
Co-Benefits
Forest preservation projects not only reduce carbon dioxide from the atmosphere, but provide ecosystem services or co-benefits that can be quantified. The co-benefits from this project represent a savings (avoided costs) of $112,639 per year, and $4,505,547 over 40 years.
Rain interception (stormwater management) – 12,173 m3/year, $87,156 per year
Air quality – 0.51 tons/year, $767 per year
Energy – cooling (electricity) – 95,825 kWh/year, $7,273 per year
Energy – heating (natural gas) – 1,791,752 kBtu/year, $17,442 per year
Social Impacts
The 17 United Nations Sustainable Development Goals (SDGs) are an urgent call for action and global partnership among all countries, representing key benchmarks for creating a better world and environment for everyone. Well-designed and managed urban forests make significant contributions to the environmental sustainability, economic viability and livability of cities.
The main SDGs for this project are described below, with more detailed information in the Project Design Document.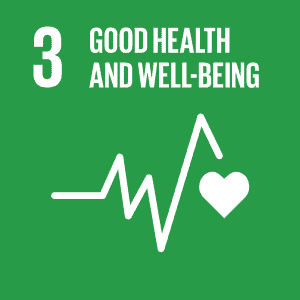 This project protects a 45-acre oak woodland to improve air quality for adjacent residential developments and relieve heat effects for the nearby city of Harvard. Weekly volunteer events will aim to engage Harvard residents in nature-based recreation and volunteer opportunities.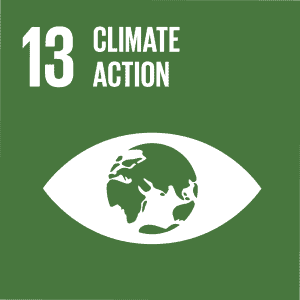 This project stores carbon, removes air pollutants, and reduces stormwater runoff through effective restoration and preservation of the oak woodland habitat.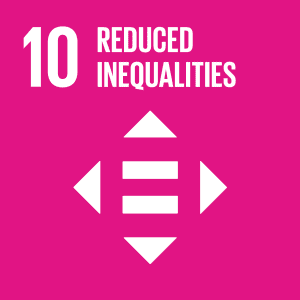 Interpretative signs at the property will be provided in Spanish and English to reflect the 50% Hispanic/Latino population in the nearby city of Harvard, IL and make the forest welcoming to all members of the community. The forest is also included in the Land Conservancy's Internship program that provides career training for underserved youth.
Total Credits Issued: 7,709
2023: 7,709 credits issued
Total Credits Sold: 0
Total Credits Retired: 0
Total Credits Cancelled: 0
Total Credits Available for Purchase: 7,709
Registration Documents
Verification Documents
Explore More Carbon Projects